5 Amazing Recipes that Will Have Your Guests Saying "Nice Buns!"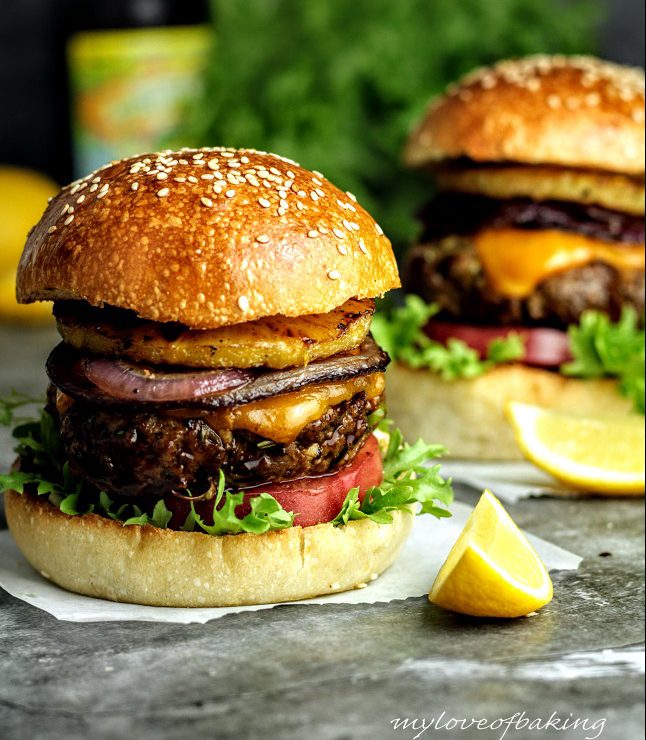 Featured photo credit: myloveofbaking.com
For most people Memorial Day is official beginning of summer, and the unofficial kickoff for grilling season. This year, let's celebrate the unsung hero of any cookout – the bun! We've rounded up five amazing homemade bun recipes from a few of our favorite bakers that are sure to take your hamburgers and hot dogs to the next level. With the Raisenne Dough Riser, homemade buns rise faster with the same great taste and texture – so you can spend more time enjoying your holiday weekend with family and friends.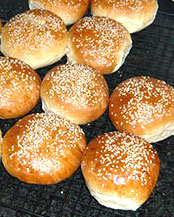 Classic White Buns
Soft, fluffy, white buns are a classic! This White Bun Recipe is courtesy of Eric Rusch, a home bread-baking fanatic who's also the founder and proprietor of Breadtopia.com. In addition to selling baking tools and creating demos for his website, Eric loves connecting with and learning from other bakers like Joe who shared this recipe with him. Eric has kindly included detailed instructions for shaping both hamburger and hot dog buns in this recipe.
Eric also gives a thumb's up to the  Hamburger Bun Recipe from Artisan Breads by Eric Kastel which he adapted to use whole spelt flour in addition to white. It's a "same day" recipe, so you can start it in the morning and have light and tender buns for lunch. Using your Raisenne Dough Riser, you can make them even faster!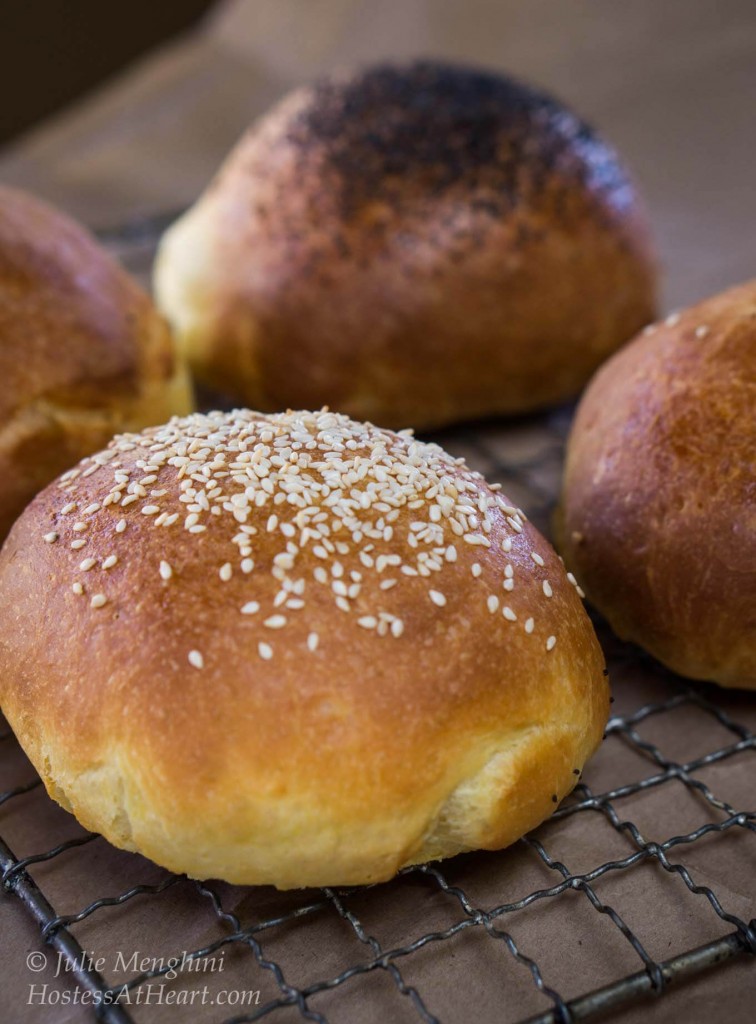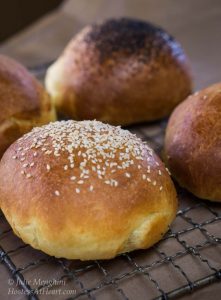 Brioche Buns
Brioche is known for being a soft, rich and tender bread due to its high egg and butter content, making it a perfect combination for grilled food. With this Buttery Brioche Bun Recipe, feel free to pile on the toppings because it won't fall apart. It's a favorite of Julie Menghini who shares her love of cooking for family and friends on her blog, Hostess at Heart. Julie says these buns are easy to make, they freeze well, and they're even approved by her husband, "Grillmaster" John!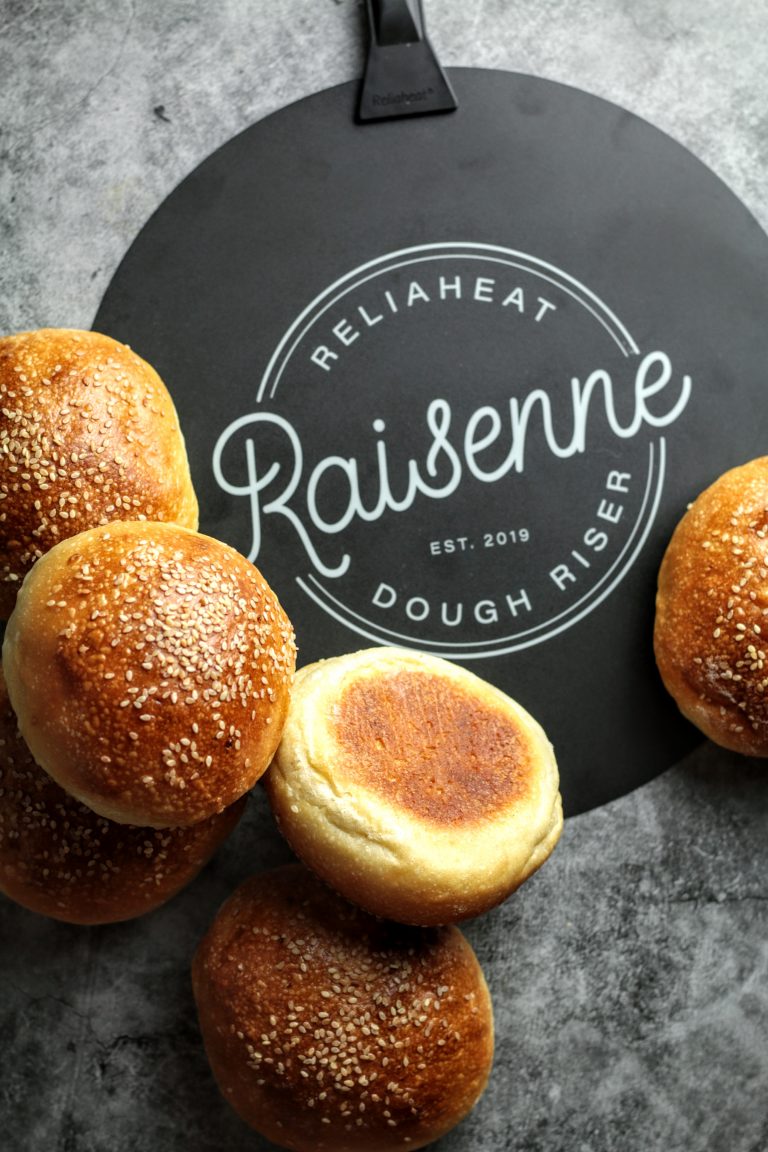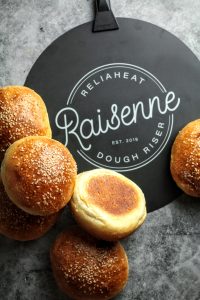 Sourdough Buns
There's nothing like that distinctive sourdough texture and tang! Leave it to our friend Vindi of My Love of Baking, a software developer turned baking blogger, to break down the bun-making process into step-by-step instructions with photos and helpful tips! In her recipe for Sourdough Burger Buns, Vindi also provides ideas for alternative ingredients whether you're working around food allergies or interested in playing with fun flavors like bacon fat or beer.
And speaking of beer, here's a special recipe for Pale Ale Potato Sourdough Buns Vindi created and baked with her Raisenne Dough Riser (pictured above).
If you make your own buns this summer, share a photo on social media, tag the Raisenne Dough Riser, and use the hashtag #bakedwithraisenne!
Like this blog post?
SUBSCRIBE FOR THE LATEST RECIPES AND NEWS