Celebrating Mardi Gras with King Cake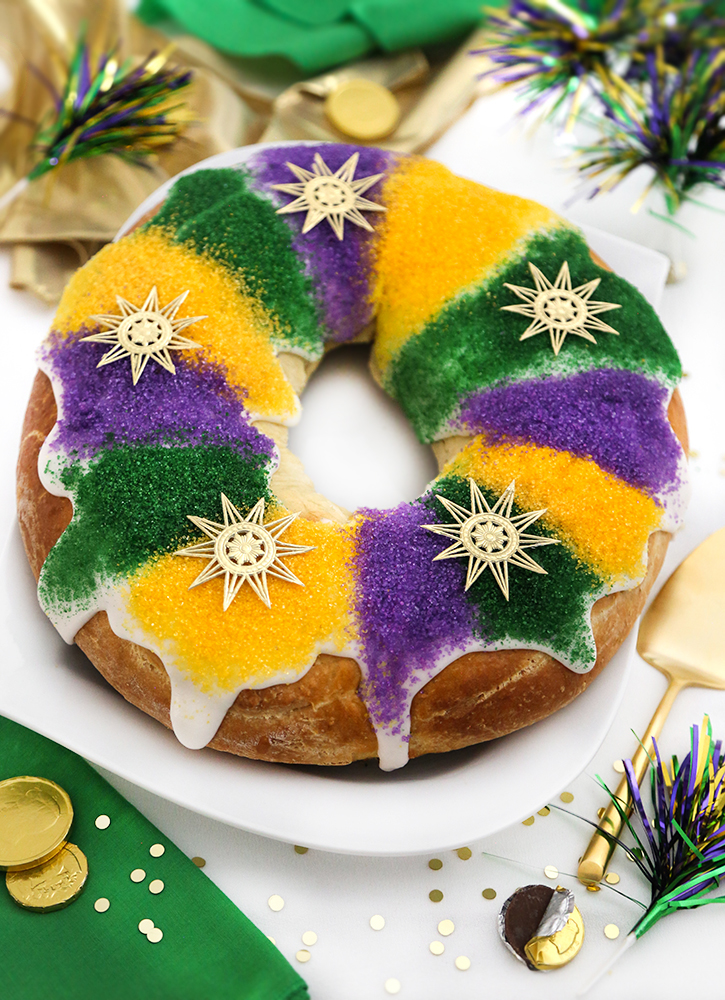 Mardi Gras is not complete without King Cake. The name "King Cake" is actually a biblical reference to the three wise men or kings that delivered gifts to baby Jesus. The story goes that they arrived on January 6, which is the start of Mardi Gras season because it's the day after the Twelfth Night (twelve days after Christmas Eve). Starting January 6, King Cakes are eaten until Fat Tuesday, or the day before Lent.
300 years ago, King Cake was a French bread-type dough with sugar on top. Today, people make it several different ways, with popular choices being sweet brioche dough and twisted cinnamon dough. Using Raisenne will help your dough rise quickly and more consistently in time for celebrations!
King Cake is shaped like an oval to represent a king's crown and is covered in frosting and sprinkles. The sprinkles are purple, green, and gold to honor the three kings – symbolizing justice, faith, and power, respectively. To mix it up, some people even add cream cheese or candied fruit to their King Cake!
The best part that comes with eating King Cake is finding the plastic baby figurine inside, which represents baby Jesus. People originally used a bean, but later switched to using porcelain and now plastic figurines. Tradition says that whoever finds the baby in their slice has to host next year's celebration!
Baking a King Cake is part of the fun of Mardi Gras. There are many recipes to experiment with like this one from www.sprinklebakes.com, but the common recipes often include:
Milk
Butter
Yeast
Flour
Water
Eggs
Brown sugar
White sugar
Salt
Nutmeg
Cinnamon
If you make a King Cake using Raisenne, we would love to see it! Share a photo using the hashtag #bakedwithraisenne and tag us on Instagram.
Photo courtesy of www.sprinklebakes.com.
Like this blog post?
SUBSCRIBE FOR THE LATEST RECIPES AND NEWS