Kitchen Organization Solutions for Bakers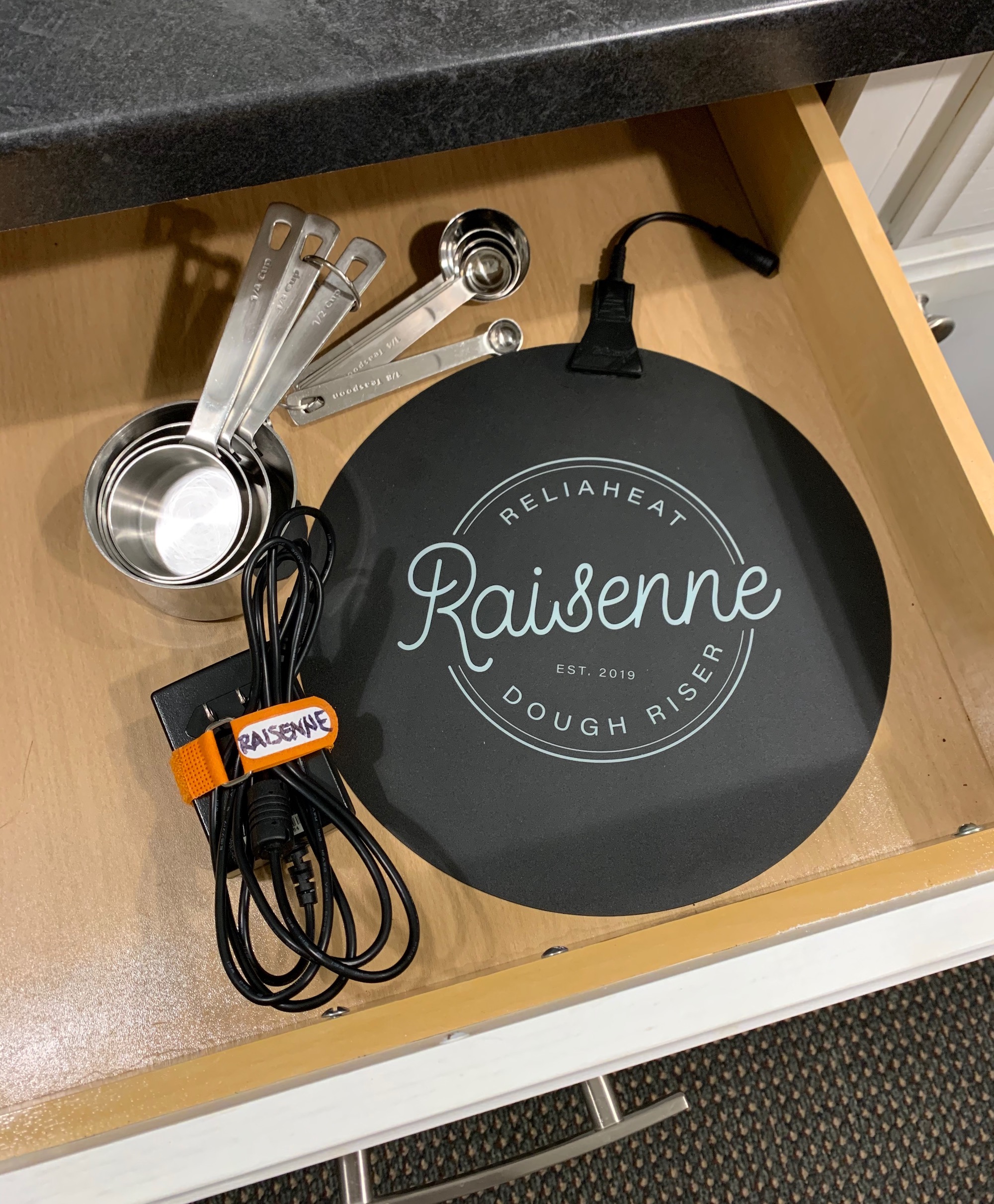 Everyone's kitchen is different because everyone's baking habits are different. However, something that remains the same for many is the challenge of kitchen organization. We have tips and tricks to help create a less stressful, more organized baking experience. Don't "make it work" for your kitchen — make your kitchen work for you!
Our first tip is to store things vertically whenever you can. Organizing expert Marie Kondo says, "If you have storage space that should be sufficient yet falls short, try standing things vertically.  You'll find that this solves most problems."
Storing your baking sheets, cutting boards, Raisenne Dough Riser, and other flat baking tools vertically in a cabinet can help save space and make it easier to see what you have. When you lay these tools flat and stack them in a drawer, things get buried at the bottom and forgotten. Purchasing an adjustable rack is a lifesaver!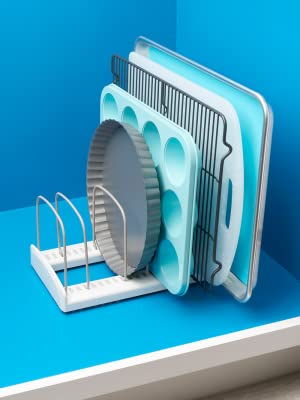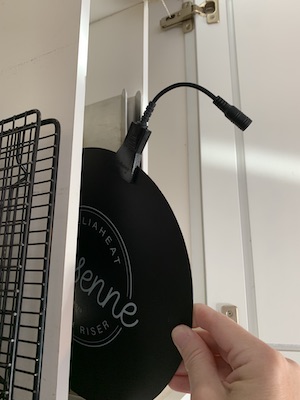 Left: Source Amazon  Right: Storing Raisenne with cookie sheets
Another trick to being better organized is "zoning" your kitchen. Zoning means assigning specific drawers and cabinets for items. For example, keep flour near your Raisenne Dough Riser or cooking utensils in a drawer next to the stove. Former chef and YouTuber Josh Weissman has a great video about this.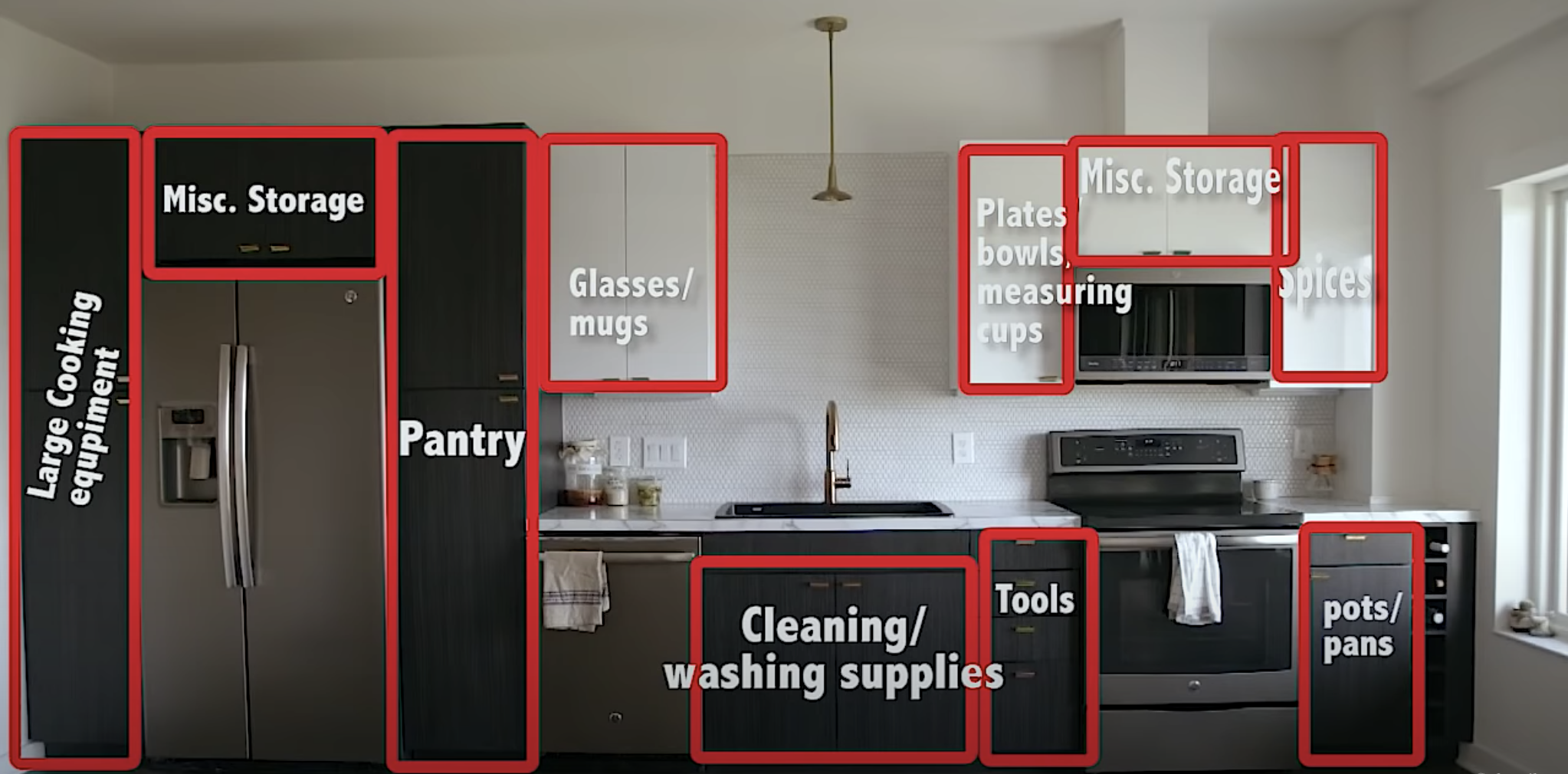 Source YouTube
If you're a passionate baker, your kitchen organization solution may include creating a "Baking Station," a place with all of your baking tools. Designate one cabinet as your "Baking Station." If needed, you can always buy marble or wooden boards for working with dough. Low on cabinet space? Purchasing a rolling cart is a great option, or getting an over-the-door organizer to store cookie sheets, cooling racks, and your Raisenne Dough Riser.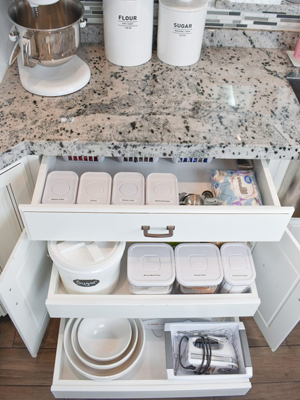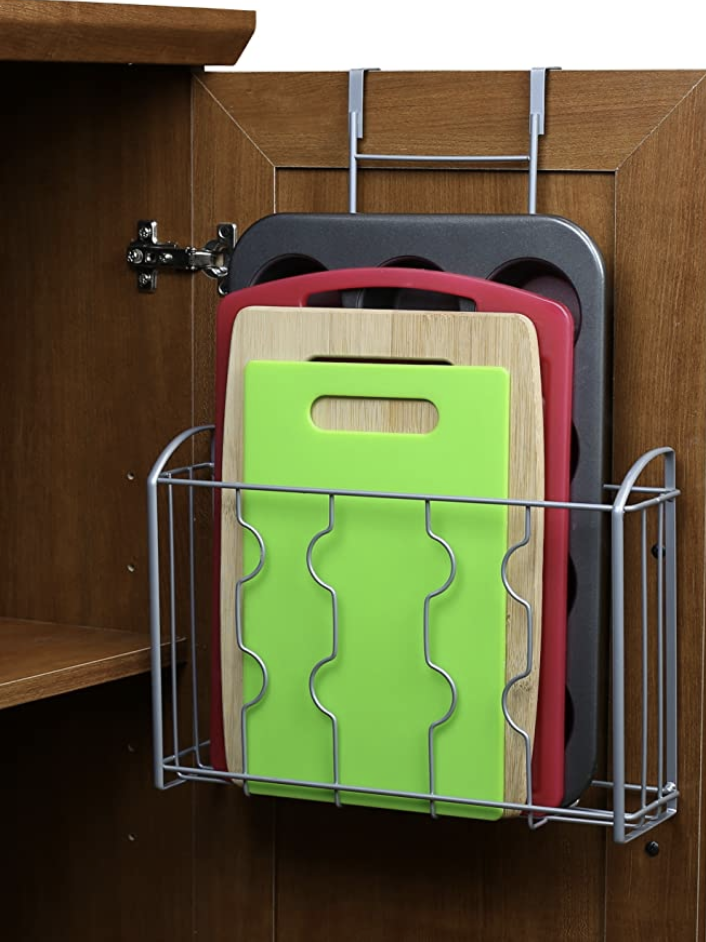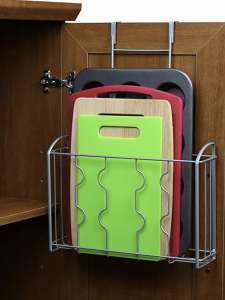 Left:  A Little of This 'n' That  Right: Source Amazon
Sometimes little things make for a nice finishing touch. A small yet mighty kitchen organization solution is to use Wrap-It Storage cinch-straps for your kitchen appliance cords. They're much more durable than a rubber band, and you can even label them! Another impactful solution is to use clear, airtight storage containers. This way, you can see what and how much of something you have. We recommend purchasing stackable containers, as this makes for convenient organization.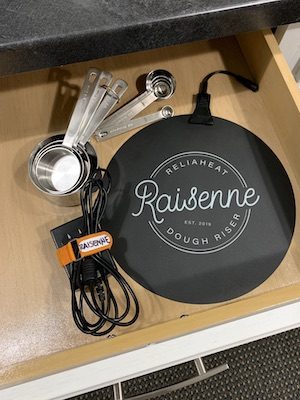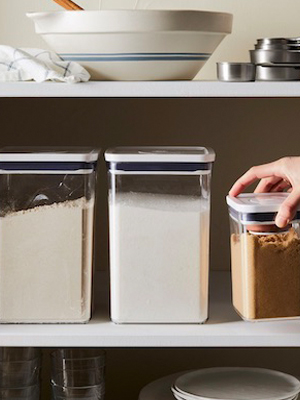 Left: Storing Raisenne in a drawer  Right: Source Food52
No matter the size of your kitchen, becoming organized is possible. Completely reorganizing your kitchen can seem daunting, so take it little by little – or drawer by drawer. Us bakers have many tools to store, which is why we made the Raisenne Dough Riser thin enough to fit nearly anywhere. We hope these kitchen organization tips and tricks help make your kitchen work for you. If so, we'd love to see it! Share a photo using the hashtag #bakedwithraisenne and tag us on Instagram.
Like this blog post?
SUBSCRIBE FOR THE LATEST RECIPES AND NEWS