Q&A with Home Baker Jamiahus Walton
Meet Jamiahus Walton, a dedicated home baker and Clemson University professor based in South Carolina. With a newfound passion for bread baking, Jamiahus became frustrated when his yeast dough would not always rise consistently or reliably. That's when he found the Raisenne Dough Riser. 
We chatted with Jamiahus about his best tips, go-to baking methods and how the Raisenne has made his life in the kitchen just a little bit easier.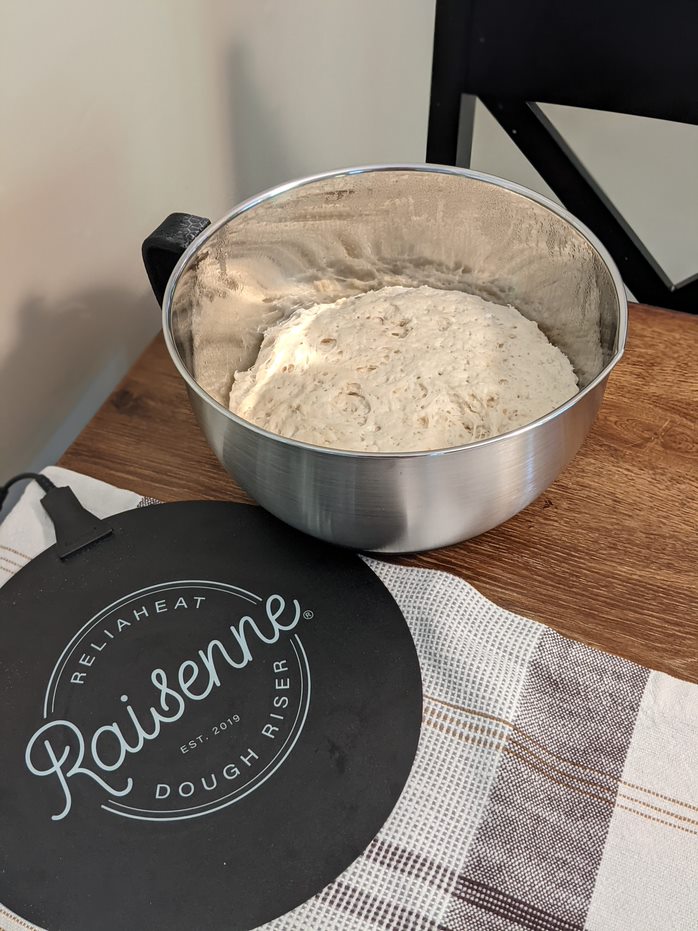 When did you start baking? What sparked your interest? 
I really started baking this year – I guess it was partly a COVID thing. I enjoy baked food like bread and muffins, so I thought it would be nice to make my own. I have this book called "How to Cook Everything," and there was a baking section for bread. 
I didn't have a ton of success early on – in fact, it was really bad. My wife didn't say anything, but I could tell by her face that it just wasn't good bread. 
What is your favorite thing to bake? 
Most recently, I've loved these raspberry almond muffins. My favorite yeast bread is French bread. It's very simple, but I've finally gotten to a point where I'm like, 'I can make this on a weekday and not dedicate time to do it!' 
What are your baking inspirations? 
Once I get comfortable making something, I'll go online to websites like All Recipes, King Arthur and Taste of Home to get more ideas. I'm not a huge fan of bloggers or people who make videos showing you how to make something. I like it more when someone writes the details out. 
How did you hear about the Raisenne Dough Riser? 
Probably like most people, I came across the Raisenne with a quick Google search. Really, the motivation behind it was that I had unsuccessful bakes with bread. The issue always came down to rising and letting the dough double in size. It would either take way too long or simply be unpredictable. 
I thought, 'Someone must have simplified this in some way to make this a lot easier.' 
What have you used the Raisenne to bake so far? 
I've used the Raisenne for French bread, sourdough and whole wheat bread. My wife and I now regularly use it for pizza dough, too, since it's so consistent and we can now make it in the middle of the week. 
We just made a schedule. I make bread on Friday – something new, like a yeast bread, and then something quick on Sunday. The Raisenne makes baking so much more consistent, which makes me more encouraged to try new things.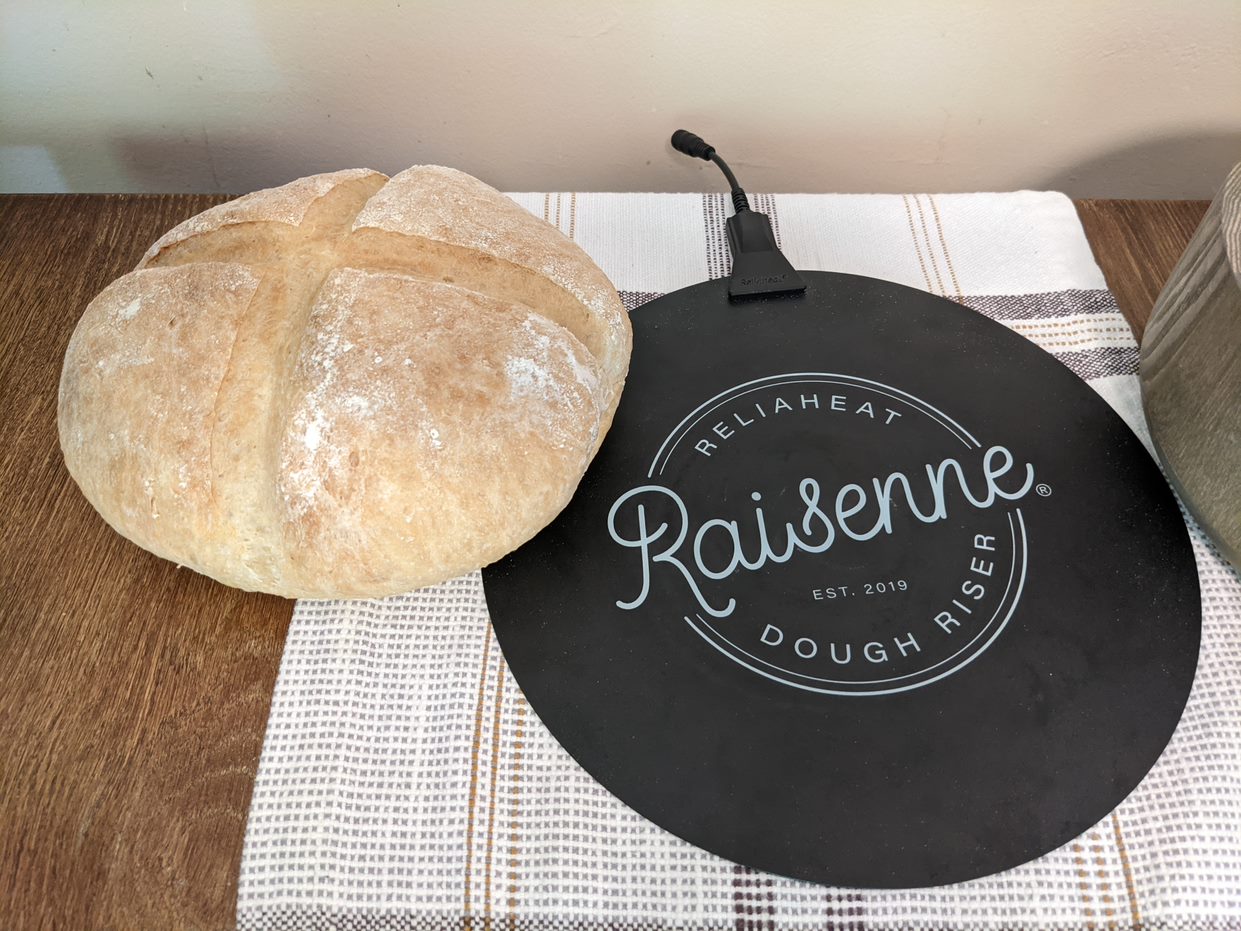 What was your biggest baking issue before the Raisenne? 
Some of it was the basics of the ingredients I was using – bleached vs. unbleached flour, for example – I always went for the cheapest one when making quick bread, which usually didn't make a huge difference. But when you're making real bread, the type of flour matters more. 
The biggest thing was the rise time – the dough either wouldn't double, or it would take too long. It got to the point when I knew I couldn't make our house 85 degrees just for my dough to maybe rise a little bit quicker. 
Is there anything you haven't baked with the Raisenne yet but you are wanting to? 
Something I'm looking forward to baking is called Rich Golden Bread, and it's kind of like a dough that you could use to make cinnamon rolls or monkey bread. I'd like to try a basic recipe for sandwich bread first, and then when I feel like I've got a handle on that, I'll try the monkey bread. 
Do you have any helpful tips for new Raisenne bakers? 
When Raisenne says it works for most bowls, it really does. We have a stainless steel bowl that we had just bought before the Raisenne, and it has a rubber bottom. So the concern was that the Raisenne wouldn't make contact with the bowl and the inside wouldn't reach the right temperature, but it actually still does work with the rubber bottoms. We use it all the time. 
Any last thoughts on your Raisenne experience? 
I do think this will be a tool that is considered a must-have if you are doing any type of at-home baking with yeast dough. It helped me break into baking and it helped me do something I didn't know I had a passion for until I was able to see success in it and remove that question of 'Is it the rise time or is it the way I mixed this together?' 
I even asked if they have stock options, but they do not. So I will wait for that. 
---
This interview has been lightly edited for clarity and length. 
Like this blog post?
SUBSCRIBE FOR THE LATEST RECIPES AND NEWS