How to Proof Pizza Dough FAST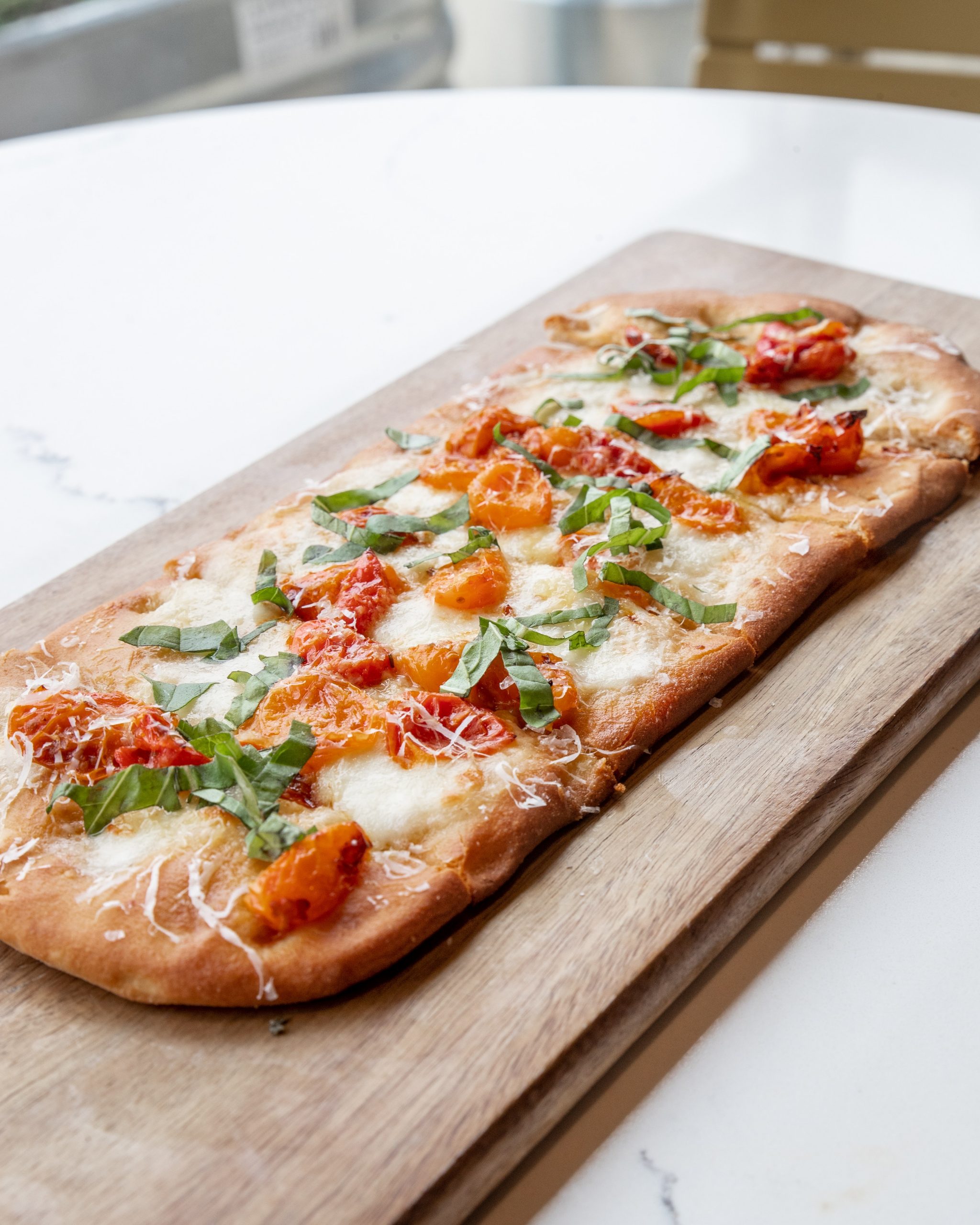 Homemade pizza tastes so much fresher than store-bought, but making pizza dough can be a lengthy process. The Raisenne Dough Riser helps speed things up by cutting your proofing time nearly in half. That means you have time to make fresh homemade pizza – even on a weeknight! Whether you're using frozen or fresh dough, we've got you covered.
Raisenne saves you time by using printed heating circuitry to create and maintain the perfect temperature for your pizza dough while it rises. Even if you live in an older, drafty house or a humid area, Raisenne will provide consistent heat to help your dough rise quickly. The Raisenne was designed to maintain the ideal dough proofing temperature and it defaults to "off" rather than overheating, so it's a fun, safe way to bake with your children!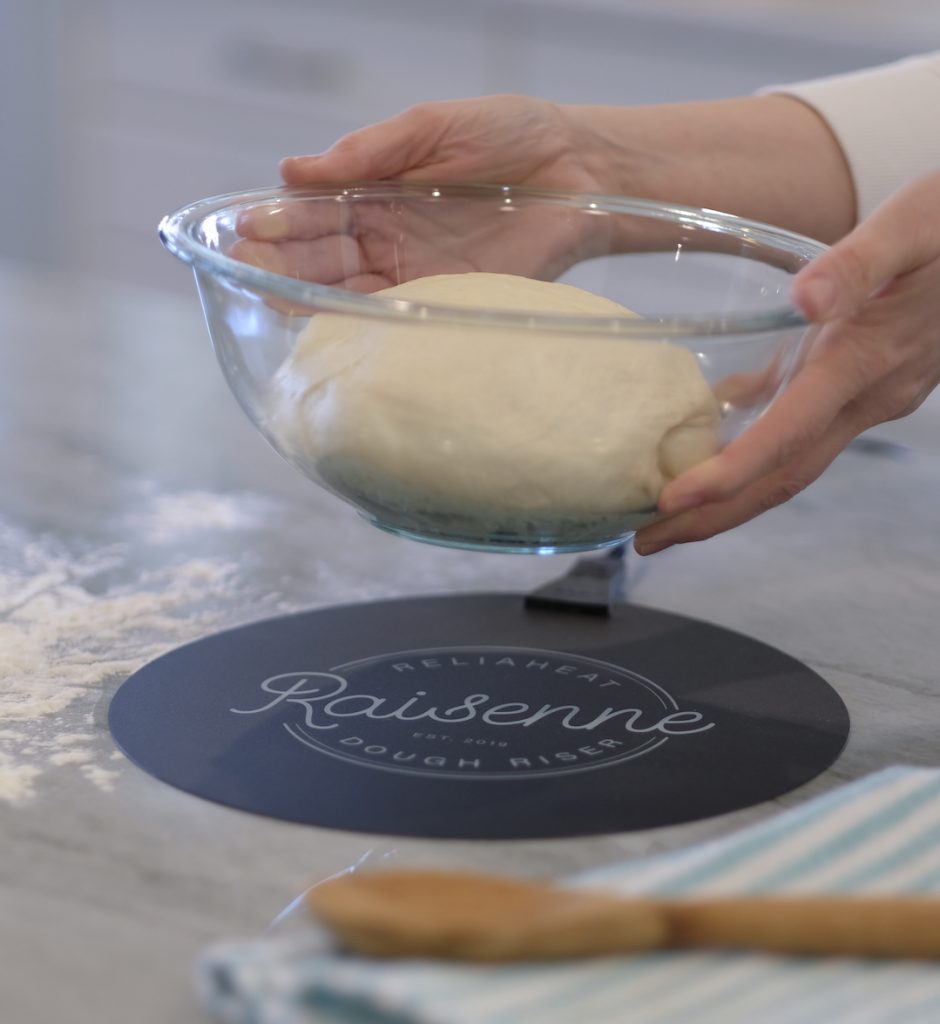 Homemade pizza has never been easier. When you're in a pinch, use Raisenne to proof frozen dough. Let it double in size, empty onto a lightly floured surface, and knead lightly. After resting for 10 minutes, roll into pizza crusts. Then put on the pizza sauce, cheese, and toppings before popping it in the oven at 475° F for roughly 10-15 minutes, depending on the crust size. Let it cool for 3-5 minutes before slicing and it's ready to serve!
If you'd prefer to make your dough from scratch, here's an easy recipe from Bobby Flay and Food Network to get you started.
A quick yet delicious homemade dinner is in sight! If you are interested in trying Raisenne to help speed up your pizza dough proofing process, you can shop here. If you bake a homemade pizza using Raisenne, we'd love to see it! Share a photo with the hashtag #bakedwithraisenne and tag us on Instagram.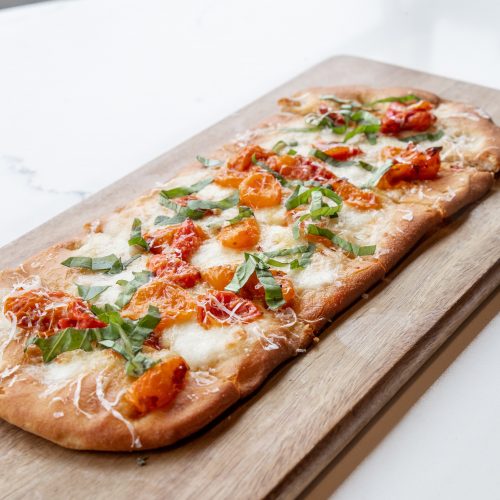 Homemade Pizza Dough
Courtesy of Bobby Flay and Food Network
Ingredients
3 1/2

cups

bread flour

plus more for rolling

1

tsp.

sugar

1

envelope

dry yeast

2

tsp.

Kosher salt

1 1/2

cups

water

110° F

2

Tbsp.

olive oil

plus 2 tsp. for greasing the bowl

pizza toppings of your choice (sauce, cheese, etc.)
Instructions
For those without a stand mixer, combine the bread flour, sugar, yeast, and salt in a mixing bowl. Add in a little bit of water and oil at a time, mixing with a wooden spoon until the dough is soft and pliable, forming a ball. With a stand mixer, combine the bread flour, sugar, yeast, and salt in the bowl. While the mixer is running, add the water and oil and beat until a ball of dough forms.If your dough is too wet, add a little flour and if your dough is too dry, add a little water!

Whether you use a stand mixer or not, empty your dough onto a floured surface and knead into a smooth, firm ball.

Using 2 tablespoons of olive oil, grease a large bowl and place your dough inside. Plug in your Raisenne and place the bowl on top. Let it double in size, about 30-40 minutes. If you don't have a Raisenne Dough Riser, cover the bowl with plastic wrap and put it in a warm area for about 1 hour.

Take your risen dough out of the bowl and place it on a floured surface. Cut it into 2 equal-sized pieces for 2 pizzas. Let them rest for 10 minutes before rolling into roughly 14" pizza crusts.

Top with your favorite sauce, cheese, and toppings! Bake at 475° F for roughly 10-15 minutes until cheese is golden and crust is browned.

Let the pizza cool for about 3-5 minutes. Slice and serve!
Like this blog post?
SUBSCRIBE FOR THE LATEST RECIPES AND NEWS